artificial intelligence

-

search results

If you're not happy with the results, please do another search
Moving forward, online learning must be approached in a way that addresses both the human need for social interaction, and the modern need for flexibility.
10 tips for converting possibilities into opportunities.
Technologies such as big data analytics and machine learning/artificial intelligence (AI) can play a role in learning user behavior and gaining insights on how to customize training to suit the individual's need.
Those of us interested in intelligence and learning in all its forms need to be able to join in the Artificial Intelligence (AI) conversation. Start learning the language of AI today. It could pay off in many ways.
Find out about the latest advances in training technology.
The latest training industry mergers, acquisitions, partnerships, and more.
Leveraging network science, big data, machine learning, and artificial intelligence algorithms, training program participants at one Fortune 100 company could be understood within the context of teamwork, collaboration, and connectivity.
There are many brilliant minds of the near past and the soon-to-be-past that could be tapped as digital learning and problem-solving resources for generations to come.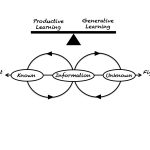 As we move from a "find-it-out" world to a "figure-it-out" one, our focus must shift from increasing the efficiency of productive learning in the classroom to also enabling the effectiveness of generative learning in the workplace.
Training magazine taps 2017 Training Top 125 winners and Top 10 Hall of Famers to provide their learning and development best practices in each issue. Here, we look at BayCare Health System's use of gamification and DPR Construction's safety training.