team interaction

-

search results

If you're not happy with the results, please do another search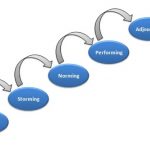 Effective team leaders focus on what team members need to work together productively and achieve great results.
Enabling smooth collaboration on virtual teams depends on recognizing the challenges of virtual distance and anticipating and preparing for potential conflict triggers.
4 Keys to leveraging cultural differences in diverse teams.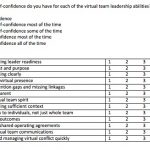 From driving continuous innovation to leveraging global talent through cross-boarder collaboration, a 21st century's leader's success depends more than ever on virtual team leadership.
Interpersonal conflict in the workplace only has room to flower in a relative leadership vacuum. If you don't have clear, regularly enforced standard operating procedures, for example, you leave room for clashes of style and preference.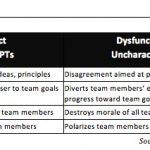 Approximately 72 percent of 191 organizations surveyed in Brandon Hall Group's recent Team Development and Performance Study said team performance has a positive or extremely positive impact on overall productivity.
A successful virtual team experience will be one in which the overall quality of team touch-points bridges distance to help generate valuable working relationships and outstanding results. The overall team experience is one members would be happy to repeat because they found it productive and enjoyable.
A look at customer service standards that can be simply structured for a manager/supervisor to easily present to staff. These "micro-educational sessions are two-minute uniform exercises everyone partakes in that remind and reinforce your company's mission and vision.
Nobscot Corporation turned to training exercises from Glasstap to help it improve communication, build a stronger team bond, and enhance the overall team dynamics.
LEADERS SPEND A SIGNIFICANT PORTION OF THEIR TIME engaged in interactions.