March / April 2018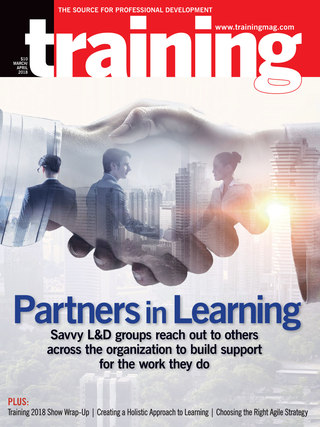 View Digital Edition
Our research shows there are eight factors people look for when choosing a job—or choosing whether to stay in a job.
The key element, which all Agile frameworks boast, is that whatever method you use supports the development of multiple iterations and constant evaluations in a short timeframe.
Great leaders, great parents, great partners, great friends, and great organizations all have one thing in common: They are contributors—and a better world is created because of their existence.
Making the most of the learning we should be experiencing within the workplace requires looking at learning as a whole—from the organization's perspective right down to the individual's needs.
Training measurement helps us get rid of "scrap learning"—learning that is delivered but never used.
More than hearing, I want to feel what my learners are feeling. For me, empathy is the key to designing better learning experiences.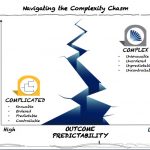 When navigating complexity, leaders need to reframe what they see, rewire how they think, and reconfigure what they do.
Phubbing (phone snubbing) has been identified as one of the most common forms of unconscious bias in today's workplace and society due to the fear of missing out on important information from our social networks.
Training programs that run from two days to a week are popular in Slovakia. The most requested topics are: technical training, sales and marketing, and customer service.
Western trainers will find Singapore welcoming to outside professionals, but local customs and social structures should be respected for training to be effective.